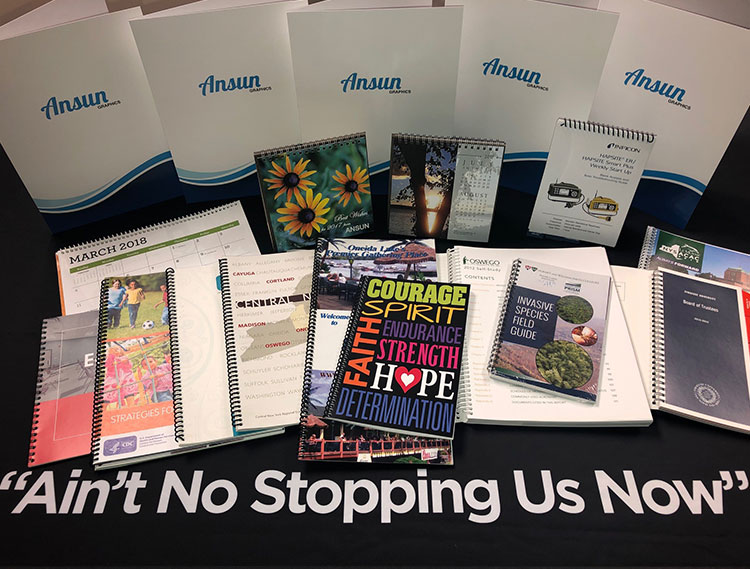 Wire-O Binding
Wire-O Binding, also known as Double-O Wire, is a popular method for joining individual pages and covers into a bound document.
This style of binding offers a sophisticated finished product. One that is great for meetings, conferences or seminars. The book is bound at the spine with individual pages, allowing it to lay flat for a very user-friendly product. It can accommodate pages, inserts, dividers, foldouts and tabs for a very organized piece.
The Wire-O binding method use wire loops. These wire loops are inserted through punched-holes in the publications cover and inside pages. The loops are then crimped closer together until they form a perfect circle, thus securing the cover and pages as an assembly, yet allowing them to open freely.