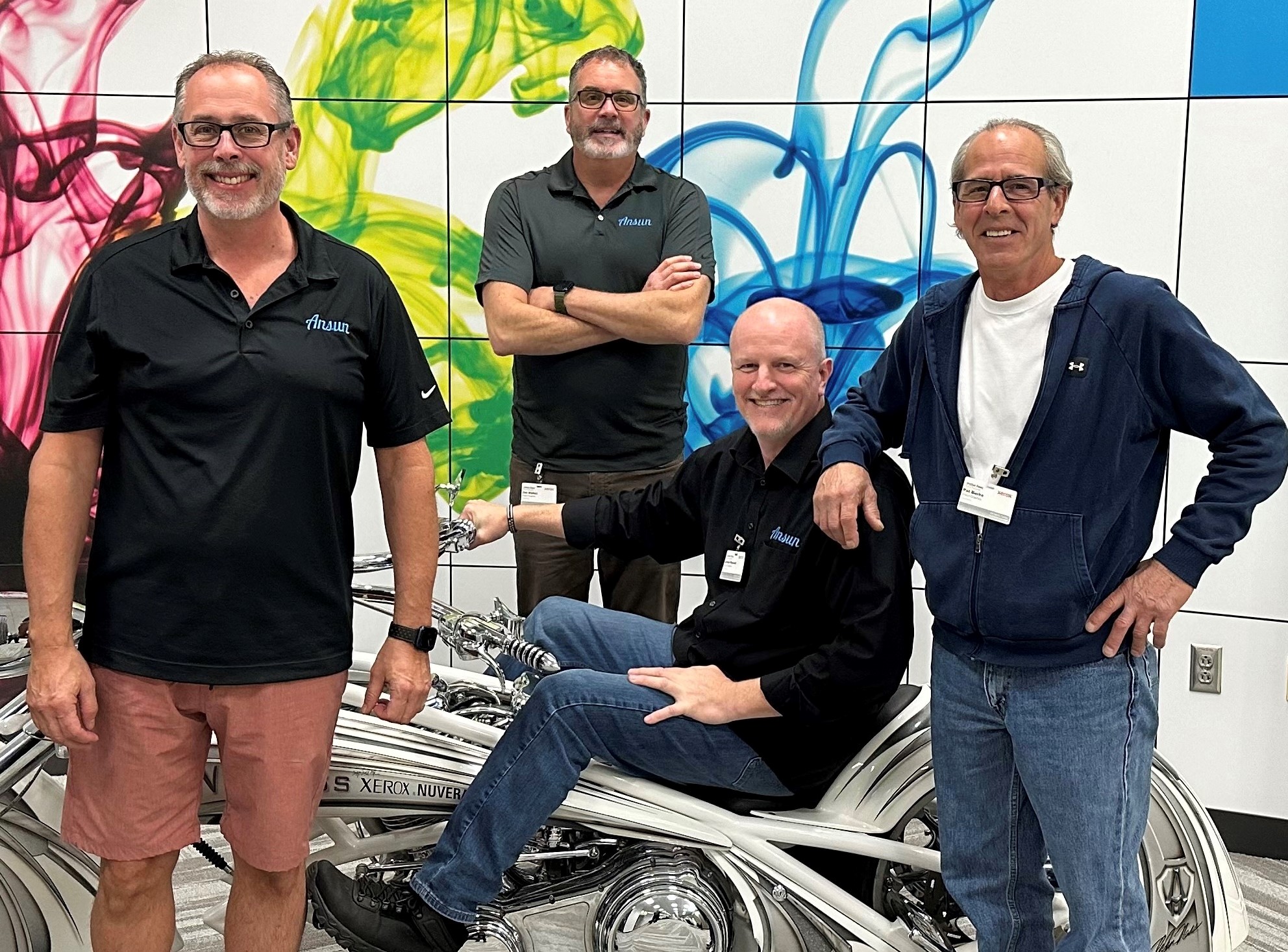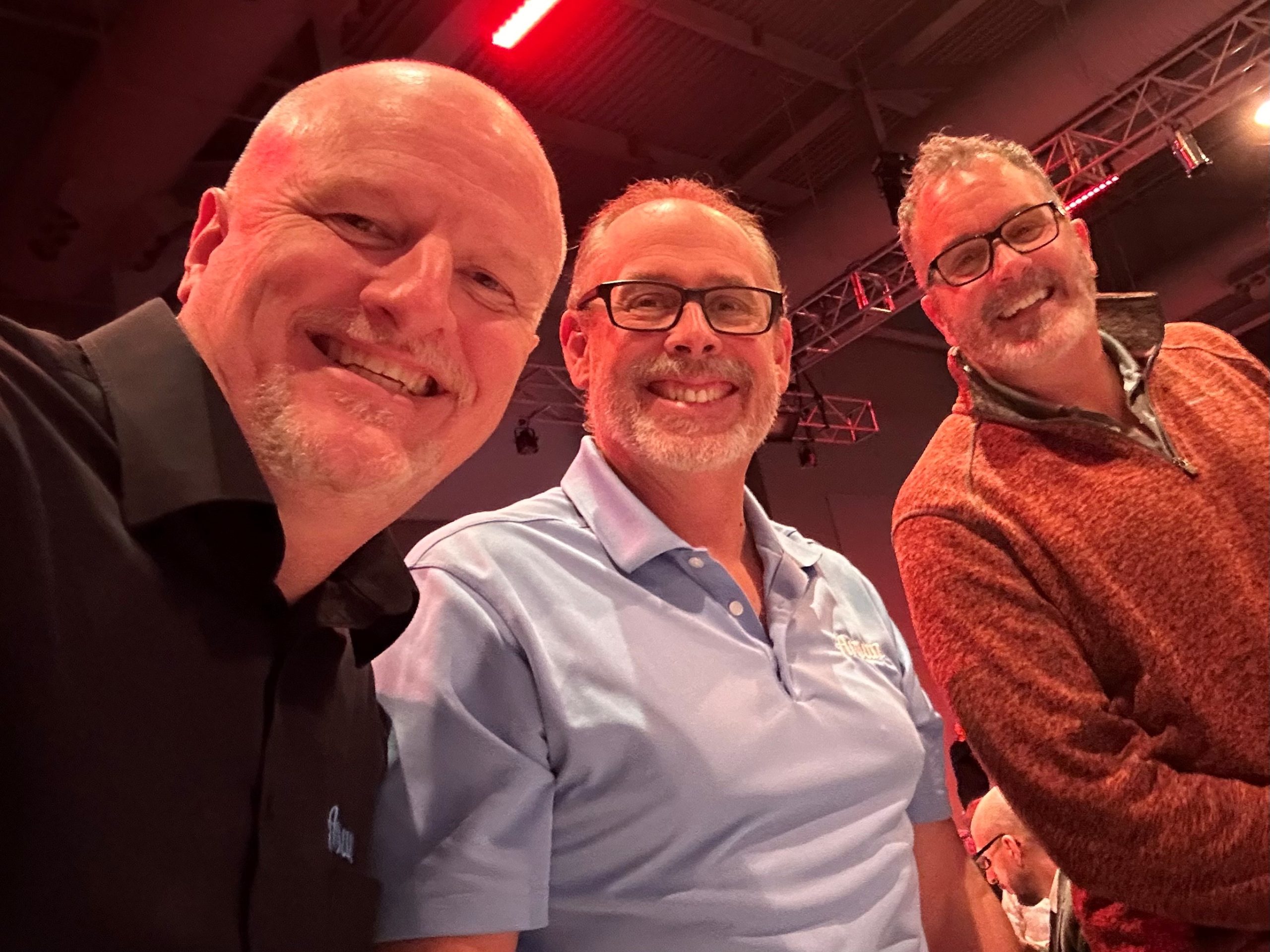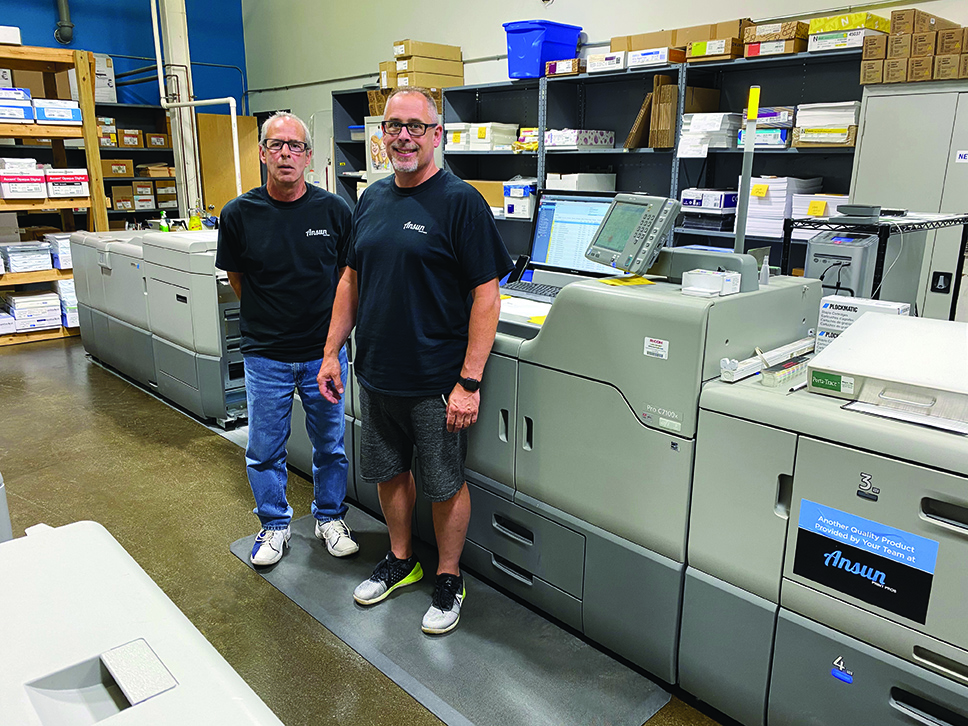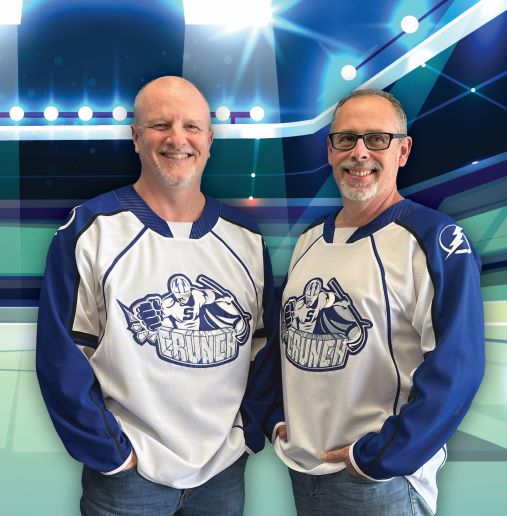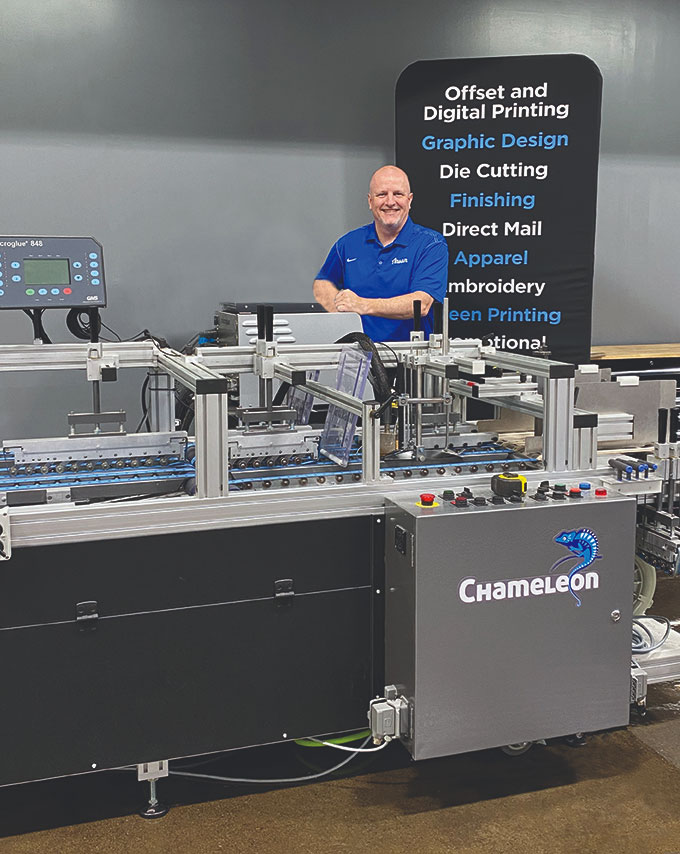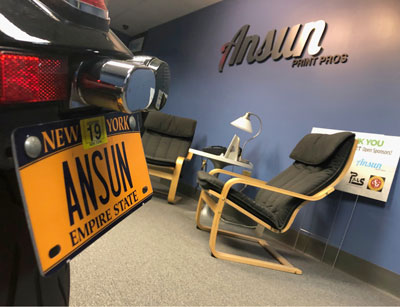 These are the Craftsmen that make up Your Ansun Team
Jared M. Massett
CEO & Director of Sales
I welcome you to the Ansun Graphics website. Here you will find our capabilities, samples of work, contact info and a team filled with years of experience and knowledge in the industry. As co-owner, I take pride in the work that we do and welcome any questions or inquiries that you may have. I lead the sales, customer service and estimating team that gets your projects into the works. Whether it's graphic design, offset printing, digital printing, finishing, mailing, signage, promotional products or apparel, Ansun is the team for you. Let's introduce you to the rest of the Ansun "Ain't No Stopping Us Now" team and thank you for visiting our website!
Gerald "Jerry" Markee
CFO & Plant Manager
Although Jerry has been with Ansun for over 20 years, in 2022, Jerry joined our management and ownership team. Our former Digital Press Supervisor and past Pressroom Supervisor, he uses his knowledge to oversee our entire production process. Jerry's presence will create a more efficient and accurate process through the entire shop. His personality and infectious smile, makes him a strong leader and a great co-worker too.
Todd Thomas
Vice President
As an original founder of Ansun Graphics, Todd has been here since day one. Actually, even prior to day one. You'll find him assisting in the majority of the day to day matters including HR, payroll, benefits, estimating, client services, inside sales. He has also been known to make critical deliveries in a pinch. Todd is incredibly involved and takes the lead in our daily production meetings. When he's able to get out from the office responsibilities to see clients, he's greeted with hugs and smiles. Clients value and appreciate his tremendous attitude, upbeat personality and that "GQ cover look"!
Jim Mahon
V.P. of Sales
We welcome our newest member of the Ansun Management Team, Jim Mahon returns to Ansun Graphics as our V.P of Sales. Having grown up in a family-owned print shop and a deep knowledge of the industry, Jim's focus is expanding our Ansun presence and growing new business. Over the years, Jim has also done this successfully in areas outside of the print & graphics world. Please feel free to reach out to Jim at any time for assistance with your print, apparel and promo needs.
Duane Defrees
Project Manager & Estimator
Duane is our project manager/inside sales and brings with him a tremendous amount of knowledge and industry experience. As a hardworking, fun and driven team member, Duane is handling many customer service needs, along with estimating, ordering of materials and coordinating schedules with outside vendors. Drop Duane an email or give him a call to get the cost of your next project.
Brooke Markee
Apparel & Promotional Product Manager/Project Manager
Brooke has joined the Ansun team bringing youth, energy and organization to the mix. Brooke will see many aspects of our industry from customer service, estimating, order entry and apparel & promotional items. Her attention to detail and ability to learn quickly, makes her an instant teammate and willing to take on anything. We're very excited to have Brooke join us here at Ansun and look forward to her continued growth as an Ansun Team Member.
brooke@ansungraphics.com
Chasity Neivel
Graphic Design & Client Services
Chasity joins the Ansun Team with a strong background in design and a desire to do more graphic design with a focus on her skills and training. Chasity allows us to expand our in-house design team and offers us more customer service/sales support. You will find Chasity's experience and driven personality, exactly what you need to get your project from concept and idea, to reality. Contact Chasity or arrange a time to come in to see her and have her design your next project. Our Design Team adds that coveted in-house "concept and design" ability that so many of our clients need and many of our competitors do not offer.
Jane Sadler
Graphic Design & Client Services
Jane is a unique and talented member of the Ansun team. With a degree in Art & Art Education, we are incredibly happy that she chose this industry. (Although she would have been every child's favorite teacher for sure). As we near the end of 2023 and the start of 2024, Jane's attention and focus is shifting to a limited role, where she will handle special assignments and projects. No worries though, she is still part of our Team and leadership role.
Pat Burke
Pre-Press Supervisor
Pat is a long-time employee of Ansun and handles our pre-press responsibilities. He has a tremendous amount of industry knowledge and an incredible strength in preparing files to optimize how "we put ink on paper". From handling artwork files to making press plates, your project will consistently have Pat's touch. His strong knowledge of the industry software, coupled with his computer skills, makes him our "in-house" IT guy too.
Trish Cappotto
Digital Press Supervisor
Trish runs our digital press department and also returns to our Team as a former Team member a few years ago. Trish brings with her tremendous knowledge in the digital press, plating, pre-press and pressroom areas. Trish is an incredibly hard worker, getting projects through in a timely manner with a high level of quality and consistency. We couldn't be happier in having Trish return to the Ansun Team!
Todd Dorsey
Lead Six Color Pressman
Todd runs our six-color press and man he can make it sing! As a longtime pressman with a tremendous amount of talent, Todd produces amazing quality. Along with being a talent on the press, he has a great personality when dealing with clients and press-checks. Send your next print job in to Ansun and then come hear it sing with Todd and Jim.
Jim Wenham
Six Color Pressman and Lead Two Color Pressman
Jim runs our six-color press with a true passion for what we do. With Jim's talent, it makes Ansun have the best "one-two" pressroom punch in CNY. When he's not running the six-color press, you'll find Jim overseeing our busy two-color press workflow. Jim's tremendous attitude, passion and desire to learn also has him running some die-cutting and finishing equipment too.
Shaun Morrison II
Pressroom Feeder Operator
Shaun joined us in the fall of 2022 and has worked through the bindery and finishing to now, our pressroom feeder operator on our new Komori 629 six color press. Shaun has an awesome personality and exceptional desire to help wherever he can. Shaun is another team member that adds youth to our staff, and we are super happy to have him here.
Bob Pfeiffer
Bindery Technician
Bob has years of experience and knowledge that spans the industry. Having ran a printing press back in the day, Bob now handles many of the bindery needs including the operation of the cutter, folder, and saddle stitcher. He's a perfectionist to a fault and his own biggest critic. At the end of the day, he wants your finished piece looking "better" than you could have ever imagined.
Jacob Jordan
Bindery Technician
We can't tell you how excited we are in adding Jacob to our production staff, at a time where labor shortages are common. Jacob brings bindery and finishing experience with him along with a tremendous attitude and personality. In a short time on our team, it feels like he's been here forever. Adding more youth to our team, Jacob's future here at Ansun is unlimited. Jacob compliments our bindery staff and is taking the lead on our Chameleon folder/gluer.
Emma Sears
Bindery & Finishing Technician
Emma has joined the Ansun team bringing more youth to the mix. She works in our bindery and finishing area, making sure that your projects go out on time and in a professional manner. Although she is quiet and reserved, she is an absolute delight to have on our Team.
Ansun Delivery Ambassador – Lane
Ansun Delivery Ambassado
Our "Transportation Ambassador" consists of Lane Phillips. While delivering your proofs, samples or finished pieces, Lane will also make sure that you get the service with a smile. As an extension of our sales team and many times the face of the company, you'll find this young man to be helpful and pleasant in assisting you with everything you need. 😊