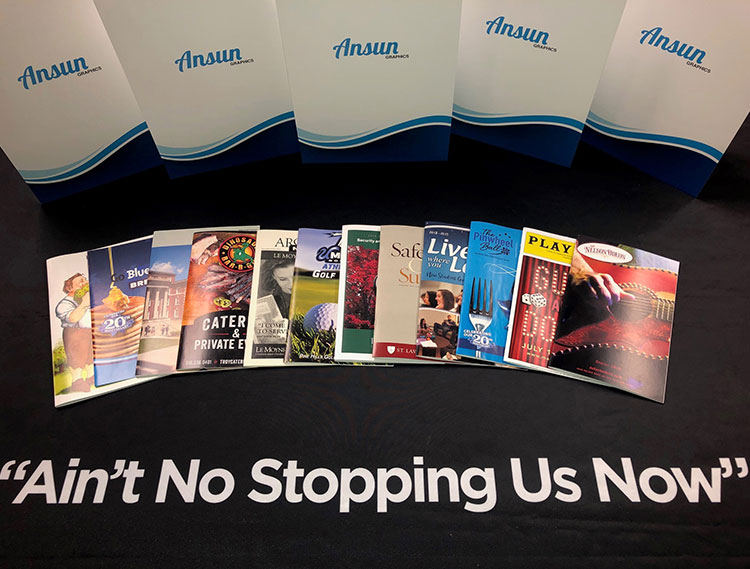 Booklet printing is an effective way to show your products and services, agenda or schedule of events. Whether it's a catalog, event program, employee manual, menu, children's book, playbill or reunion schedule of events. Booklets are a perfect resource to keep everything in an organized manner.
Booklet sizes can vary from the standard sizes of 5.5" x 8.5" or 8.5" x 11", to a custom size. Page count and quantity can vary too. Stock can be uncoated or coated with gloss or matte varnishes. Finishing can be "saddle-stitch" or "perfect stitched" for the digitally printed books. For the larger quantities produced on press, we offer "saddle-stitch" or "perfect bound".
Whether artwork is provided or your Ansun Design Team creates it, you will get a high-quality finished product that will impress your customers.