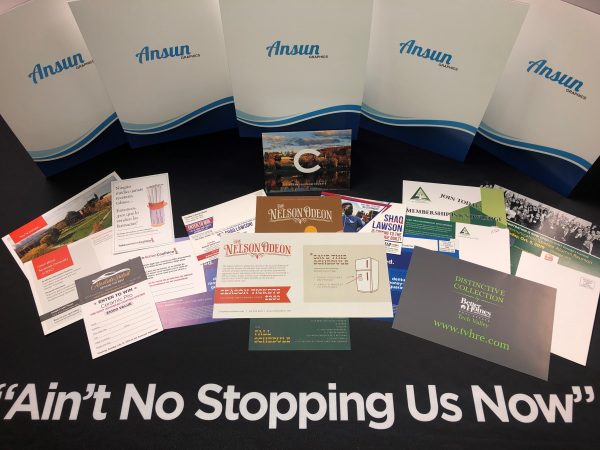 Postcards are the backbone of the direct mail world. A simple postcard is perhaps one of the most cost-effective marketing tools available.
Whether advertising new products or promoting upcoming events, our Team of direct mail specialist will work with you. We can use your provided database or coordinate your target audience for you.
Whether artwork is ready to go or the Ansun Design Team creates it for you, we can save you from the hassle of distributing your postcards! We offer direct mail services, and we can even do Every Door Direct Mail® (EDDM®)
EDDM® is a service by USPS that's significantly cheaper than traditional mailing.
A mailing list or a permit is not required for EDDM®. Instead, you simply provide the routes to where you want your print advertisements to be delivered and we'll take care of the rest!