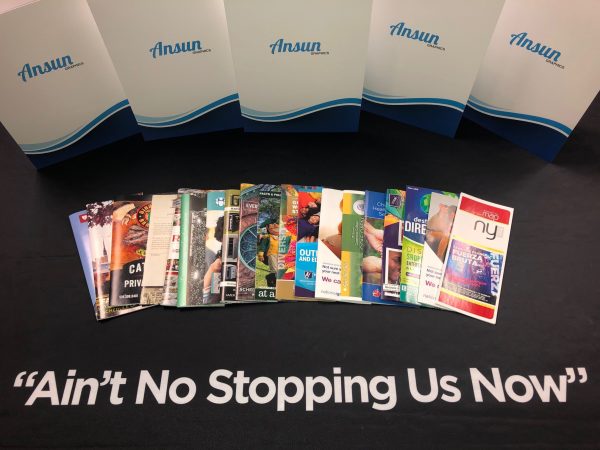 Brochures are an affordable and effective way to promote your business or organization. They highlight products and services, events, schedules, pricing and more. Brochures come in various sizes from a letter-fold, bi-fold, roll-fold or even a single panel card or handout.
Brochures can be used in mailings, presentations, folders and binders or just as a handout. Like other products, they can be on uncoated or coated stocks with gloss
and matte varnishes.
Whether artwork is provided or your Ansun Design Team creates it for you, you will get a high-quality finished product that will impress your customers.