ENVIRONMENTAL IMPACT
Ansun's environmental initiative encourages the use of recycled paper, soy-based inks and certified green products.
Ansun believes in using recycled paper products containing pre and post-consumer recovered fibers. Recycled papers help manage our eco-friendly footprint by reducing the impact on forest resources, less pollution, lower consumption of water and energy, and minimizing solid waste.
Ansun also incorporates the use of eco-friendly soy-based inks and solvents which emit very low traces of volatile organic compounds (VOCs).
⇒  We use recycled certified papers.
⇒  We use soy-based inks with low VOC and recycle all unused ink.
⇒  We use a varnish coating process that is environmentally friendly.
⇒  We recycle our make-ready and scrap papers.
⇒  Our short-run production process keeps excessive waste under control.
Ansun uses unique Aqueous and UV coatings, yet another critical step in producing environmentally friendly print products. Our washing systems are managed in a manner that consist of minimal traces of VOCs. We recycle all solutions and remove all hazardous waste from our facilities to prevent it from getting into the natural environment.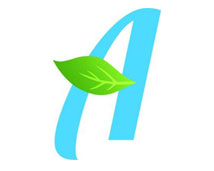 Ansun Graphics believes in sustainability as a core value. Our printed products are produced using
soy-based inks and recycled materials. This is done in an eco-friendly process, that recycles virtually all chemical, paper and metal waste.
Ansun Graphics offers the opportunity to our clients to use this logo and verbiage when producing your products.
We would simply replace our Ansun Graphics name with your company or organizations name.