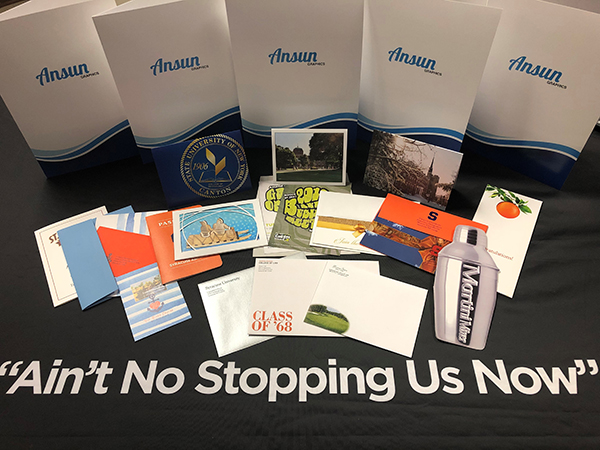 Invitations have more impact when they are personalized. Whether you are organizing a small event or a big party, invitations are high on the list of event essentials. Some of the most common invitations we print include:
Party & Get Togethers
Wedding  & Reunions
Fundraising & Non-Profit
Retirement
Graduation
Banquet & Dinner
Whether it's a black-tie affair or an informal gathering, invitations are the first point of contact that your guests will encounter.
Ansun offers a variety of custom printing options for your invitation needs. From a simple card to a multi-fold custom shaped piece with RSVP materials. 
The Ansun Design Team can work with you to produce custom invitations that will give more impact to the recipient for your next event. Some of the most common invitations we print include:
Variable Data
Reply Devices
Numbered Reply
Preprinted Envelopes
Mailing/Bulk Mail