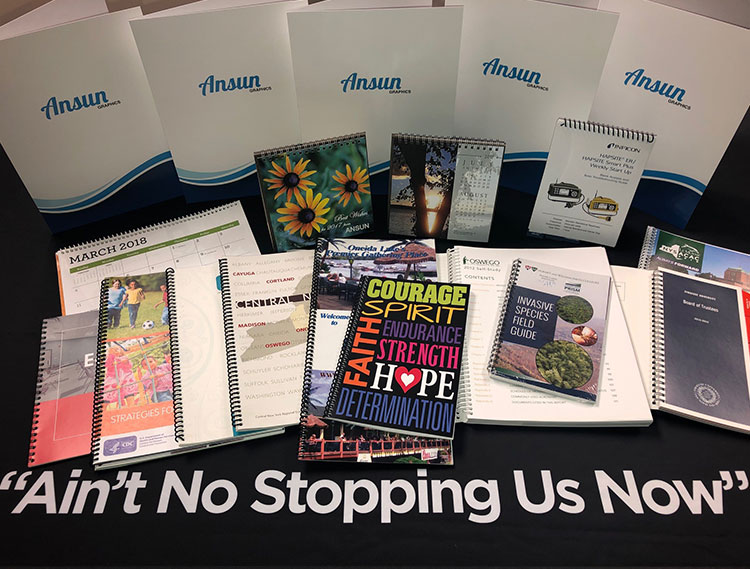 Wire-O Binding and Spiral Binding are popular methods for joining individual pages and covers into a bound document.
These styles of binding offer a sophisticated finished product, that are great for meetings, conferences or seminars. These books are bound at the spine with individual pages, allowing them to lay flat for ease of use. They can accommodate pages, inserts, dividers, foldouts and tabs for a very organized piece.
The wire-o binding method uses metal wire loops, whereas the spiral bound is a plastic coil. Either method secures the cover and individual pages into a finished piece and allows them to open freely.