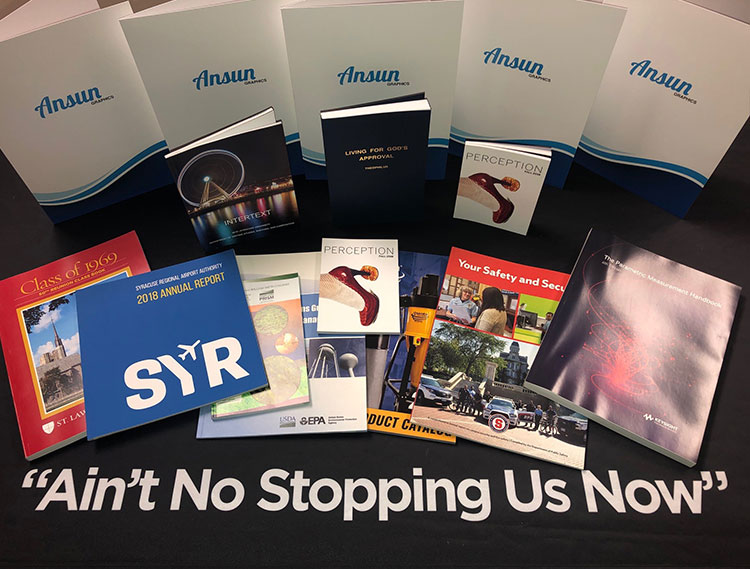 Perfect bound books are also an effective way to show your products, price lists or catalogs. Perfect bound books are finished with a square spine and the pages glued into the wraparound cover for a strong, durable and reliable finished product.
Perfect bound books sizes can vary from the standard sizes of 5.5" x 8.5" or 8.5" x 11", to a custom size. Page count and quantity can vary too. Stock can be uncoated or coated with gloss or matte varnishes. 
Whether artwork is provided or your Ansun Design Team creates it, you will get a high-quality finished product that will impress your customers.