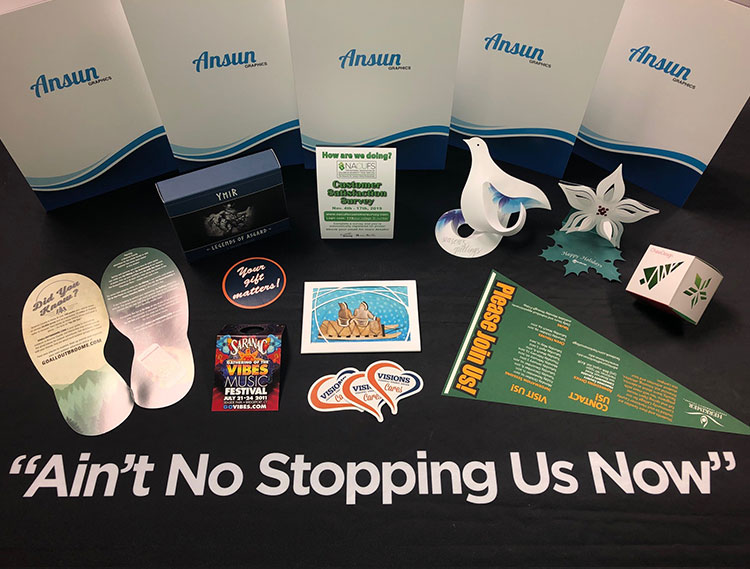 Die cutting transforms the printed sheet into functional objects and marketing tools.
Die-cut products and finished pieces come in all kinds of styles and shapes. They can be flat, folded or even three dimensional. Die-cut products are custom made to help the client stand out and be recognized.
Whether you are having the Ansun Design Team create a whole new concept and die or if you are using an existing die that we have on hand, we'll still make your printed piece custom for you.
Die-cutting can be done on uncoated or coated stocks. Coated stocks can use spot or flood gloss or dull varnishes, UV coating, aqueous coating or laminate.